Wristbands & iCards
Find The Right Package For You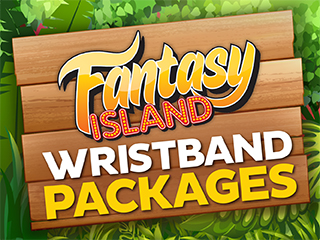 If you want to be prepared for your visit then you can book your wristbands or top up / register your iCard online. It's quick, easy and should only take you a few minutes and then you can sit back, relax and look forward to joining us at Fantasy Island.
Sign up with us today so you receive rewards with our fantastic loyalty scheme, click here for more information
Please Note: Online bookings can only be made up to midnight on the day prior to your planned visit.
Account Trouble?
We're sorry to hear you may be experiencing technical issues on your account
Please fill in this form and tick the consent box so we can fix your account as soon as possible!