Wristbands & iCards
Find The Right Package For You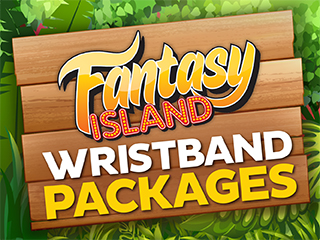 Visitors who would like to experience our theme park should:
Pre-book ride wristbands online prior to visiting.
This will ensure you will gain access to our attractions
Adhere to all covid-19 rules
View our COVID-19 Rules Here
Due to operating on a limited capacity, we are unable to allow free entry to our rides and attractions. Visitors who wish to accompany their party will also need to purchase one of our wristbands. We have recently introduced a 'Non-Rider' wristband that can be purchased online.
In the coming weeks we'll be launching a BRAND-NEW Mobile App featuring our fantastic new loyalty scheme – the more you spend, the more you earn!
To start earning loyalty points, visitors must register an account with us when booking online. Once our APP is live, we'll automatically link up your purchases and add in your points!
Stay tuned for details, coming soon!
Sign up with us today so you receive rewards with our fantastic loyalty scheme, click here for more information
Account Trouble?
We're sorry to hear you may be experiencing technical issues on your account
Please fill in this form and tick the consent box so we can fix your account as soon as possible!