Skegness History & Modern Attractions


Skegness is home to the first ever seaside resort in the UK. While there are many seaside resorts in the UK today, Skegness is still home to its best, Fantasy Island Resort. It also has a more eventful history than most other tourist destinations across the country. Here is a brief overview of Skegness's history and modern role as a tourist attraction.
History of Skegness
Skegness has a colourful and eventful history, leading up to its position as home to the country's first seaside resort. It traces its history to the period before the coming of the Romans – you can still find remnants of Roman pottery along the shore today. However, its modern history didn't start until the 1800s with the advent of the railway.
In the 1800s, many people believed that the seaside's salty air had health benefits, making coastal towns such as Skegness incredibly popular. Skegness had a population of fewer than 200 people in the 1840s, and few people visited the town for tourism.
However, getting to Skegness became easier in 1873 when the railroad arrived, bringing with it tourists and settlers. The Earl of Scarborough, who owned much of the town, capitalized on its tourism industry by developing infrastructure and amenities such as roads and hotels.
Notably, more than 22,000 people visited the town on the August Bank Holiday of 1882. More people visited during the 1920s and 1930s when Billy Butlins opened an amusement park and the Butlins Holiday Camp.
Touring Skegness Today
Skegness still maintains its reputation as one of the UK's top domestic tourist destinations. The town is characterized by all the elements of a tourist town and more, including miles of sandy beaches, amusement piers, and hotels and resorts.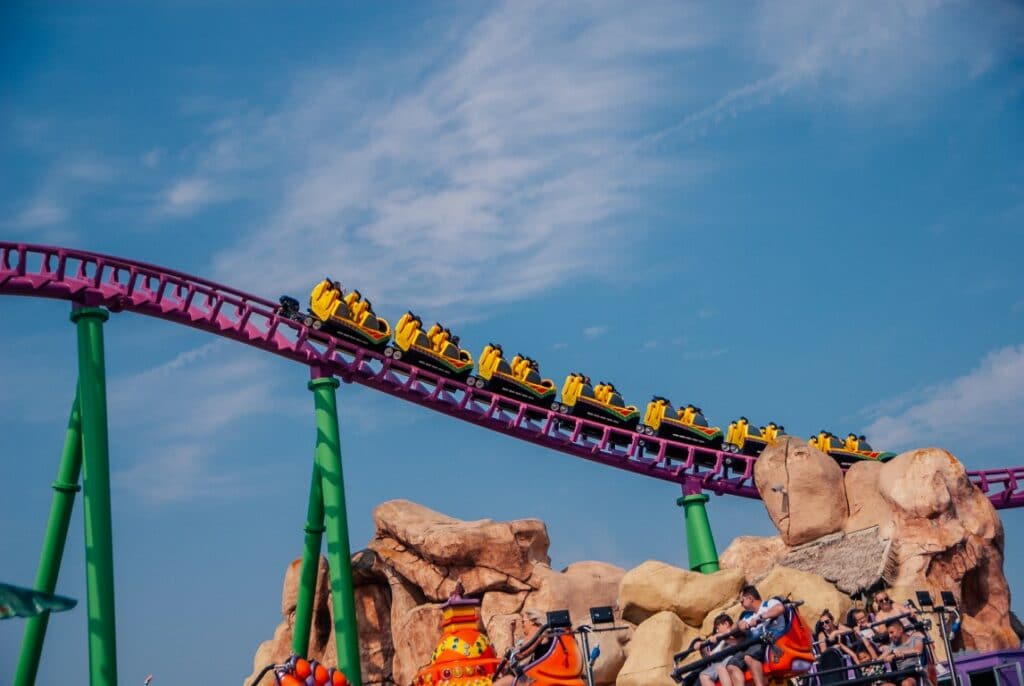 Some of the most popular things to do in Skegness include:
1. Thrilling rides
Fantasy Island Theme Park offers a variety of entertaining things to do on your days out in Skegness. The rides come in different themes and designs, and the most popular include:
Wild River Rapids
Firebowl
The Guardian
The Odyssey
The Volcano
The Millennium
There are dozens of more rides designed in different styles and offering varying thrill levels. These rides are safe, fun, and family-friendly, but there are requirements based on size and age.
2. Seven-day market
Exploring Europe's largest seven-day market is one of the best things to do in Lincolnshire and Skegness. The market has more than 320 stores selling a wild variety of products, including electronics, gifts, toys, fashion, food, and new experiences. Besides the wild variety of products and services, the best thing about the market is that you can negotiate incredible deals.
3. Delicious foods
You can also find more than 40 eateries in Fantasy Island Resort and around Skegness. The variety of cuisines here is mind-boggling, and the food is delicious and fresh – there is something for everyone, regardless of how exotic your taste buds may be.
Visit a land of amusement
Skegness has been a tourist attraction for about two centuries now, and it is a source of great amusement. Remember, a visit to Skegness is incomplete without exploring Fantasy Island Resort.