Food & Drink at Fantasy Island
Over 40 eateries to pick from!
You'll never be short of things to do in Skegness at Fantasy Island whether it's a stroll around our magnificent market, or trying out our thrilling rides and attractions. When the time comes to relax though there's nothing better than a meal or snack to prepare you for the next adventure.
We have over 40 eateries to tempt you and you're sure to find just what you're looking for. Choose from Papa Johns, Jamaican Chicken, Chinese, Fish & Chips, The Ranch and the Fantasy Grill to mention just a few. Prefer a dessert? We have mouth-watering selections that you just can't ignore.
Take a trip to our Arcade Bar and Café and chill out with a burger and pint as the kids are at play. If you're looking for food on the move, a light bite or a delicious sit-down meal, we have a large variety of food options available.
If you'd like to make Fantasy Island a more regular destination, why not take a look at our holiday homes for sale in Ingoldmells? Our caravan sales team will help find your perfect holiday home in Skegness.
With so many things to do in Skegness, you'll never want to leave.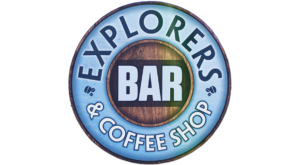 Explorer's Bar & Coffee Shop
Sit back and relax in our Explorer's Bar & Coffee Shop! Whether it's a luxurious costa coffee, or a cool refreshing pint – we've got you covered.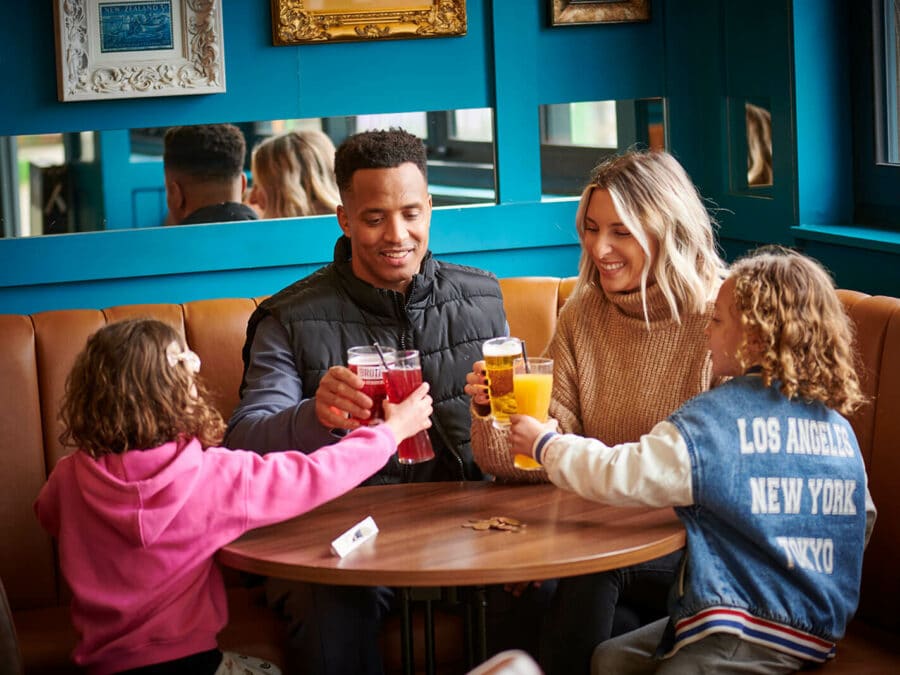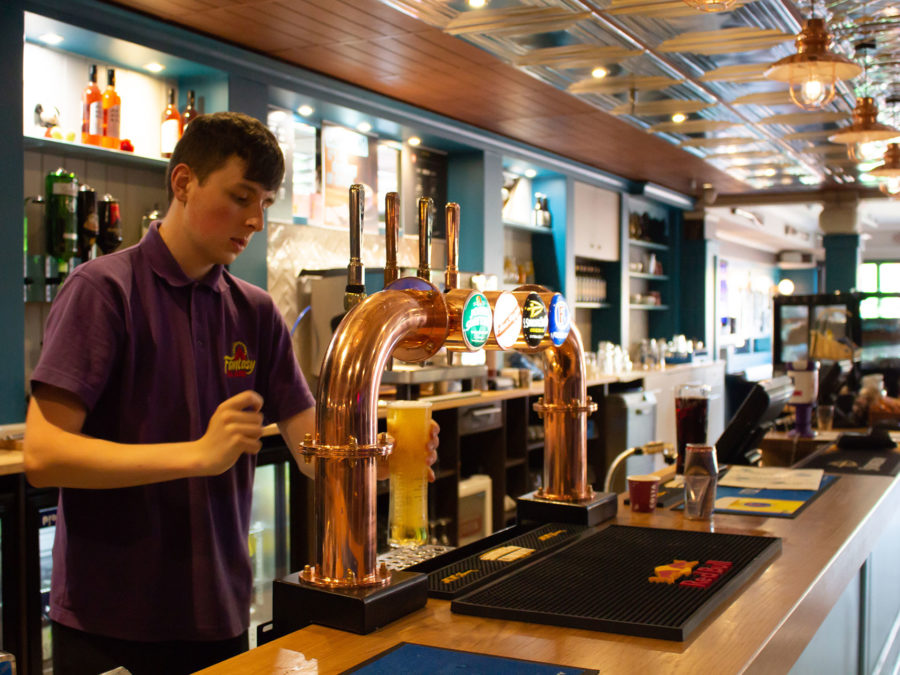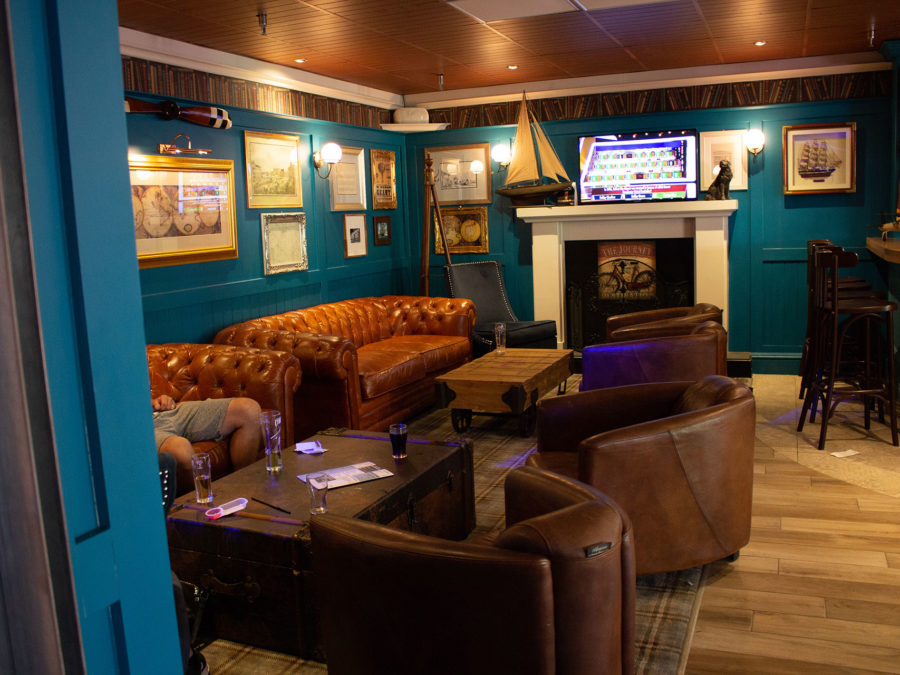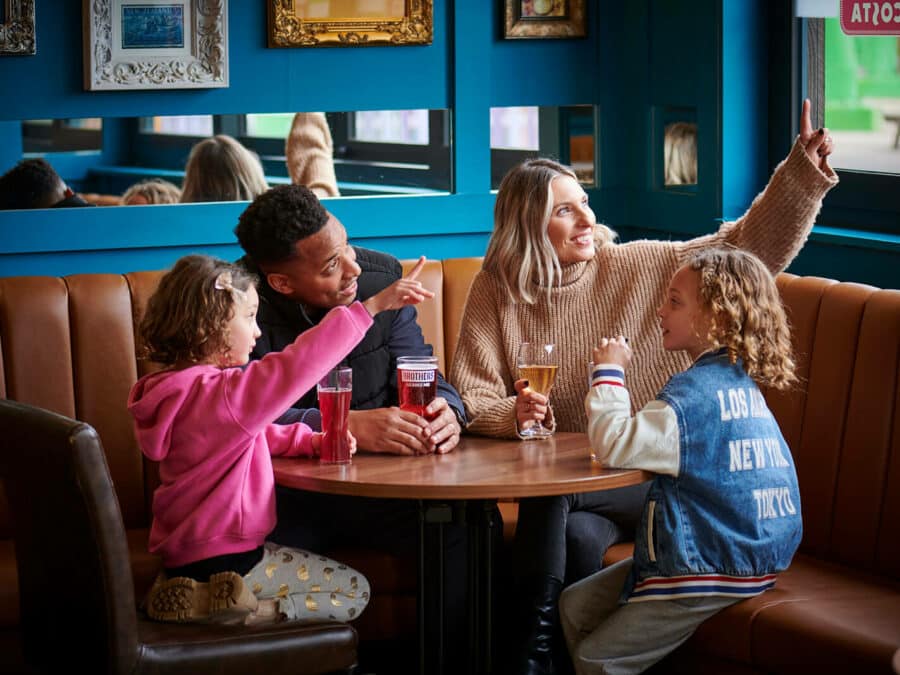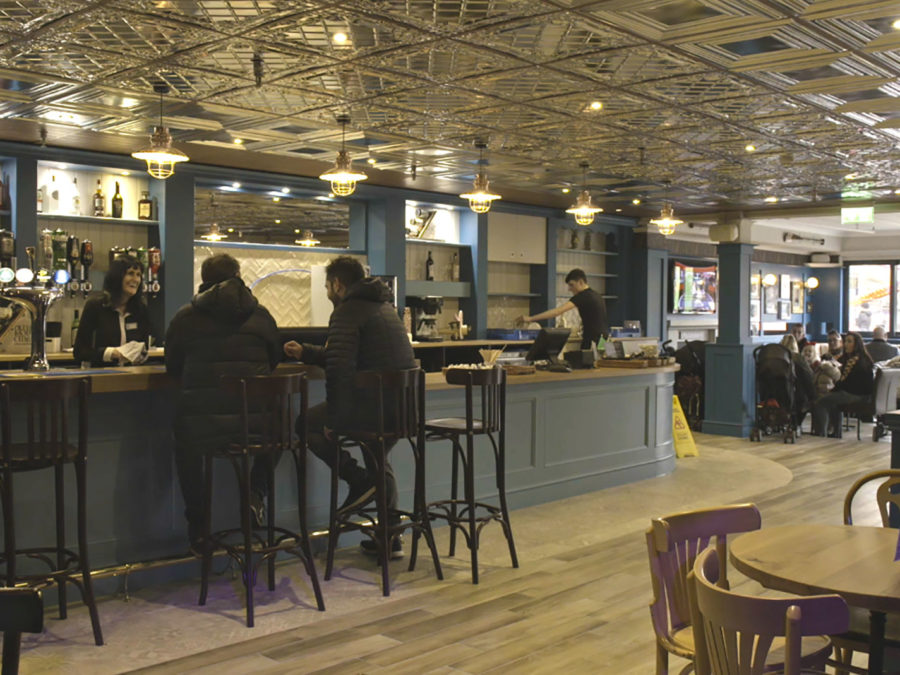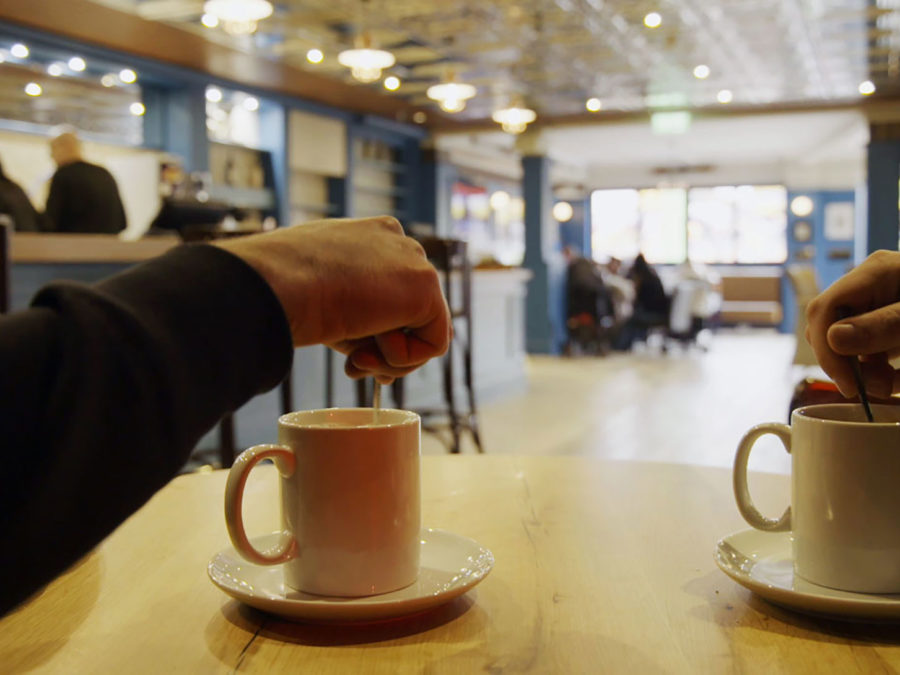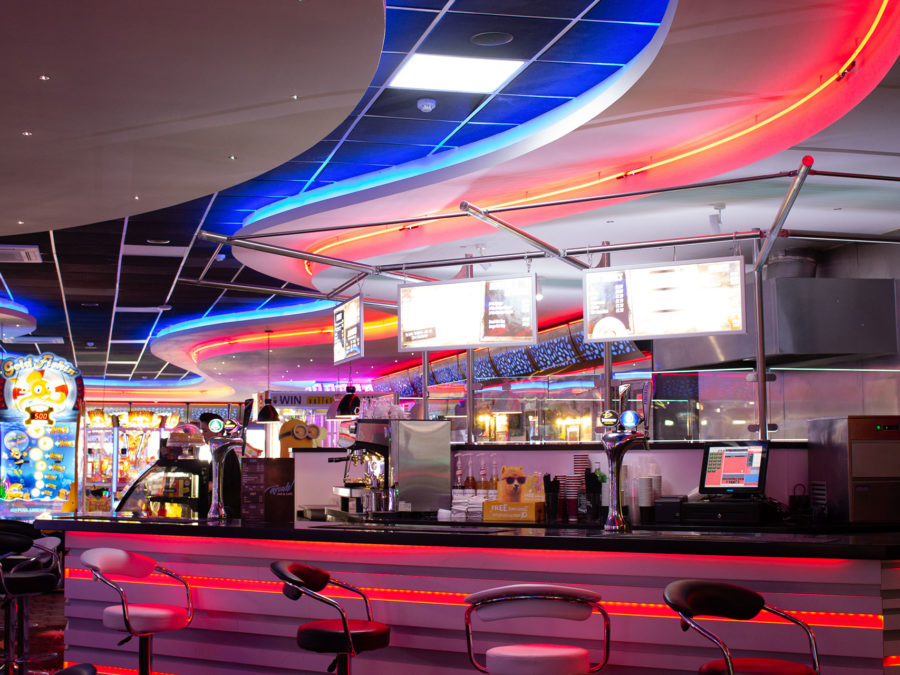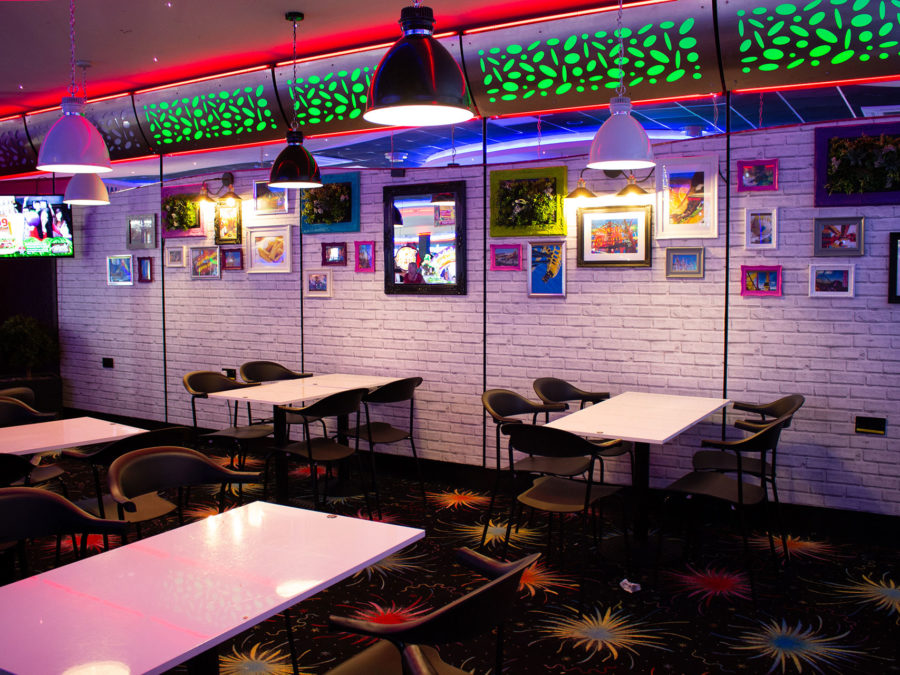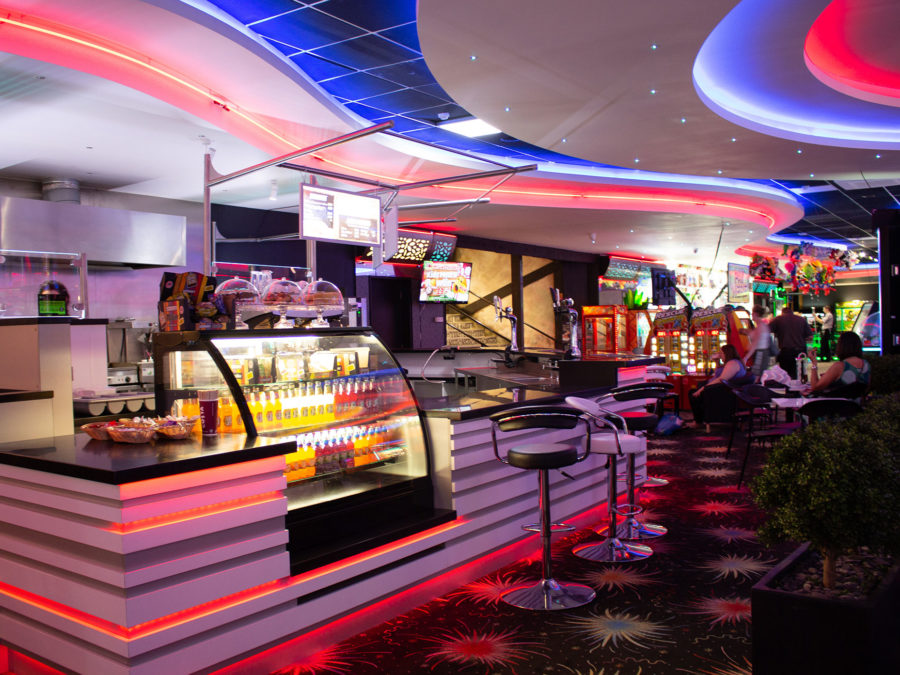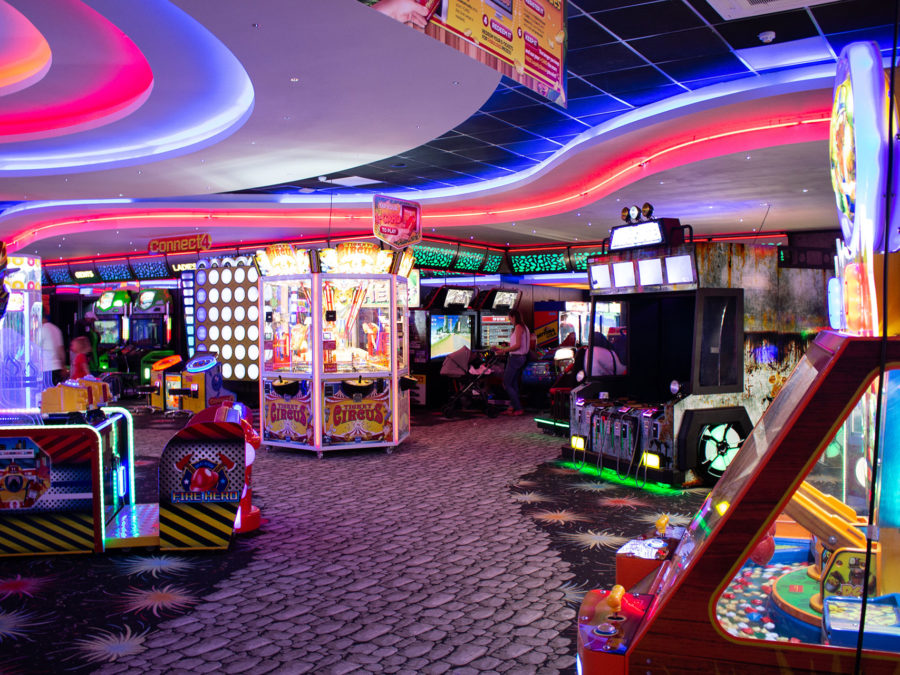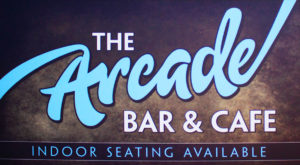 The Arcade Bar & Cafe
Would you rather be among the fun? Take a trip to our Arcade Bar and Café, chill out with a burger and pint as the kids are at play.

The Olive Tree
Whether you are looking for a light bite, or a more traditional dish, our brand new restaurant with indoor seating situated in The Courtyard brings a 'Taste of Italy' to everyone visiting The Olive Tree.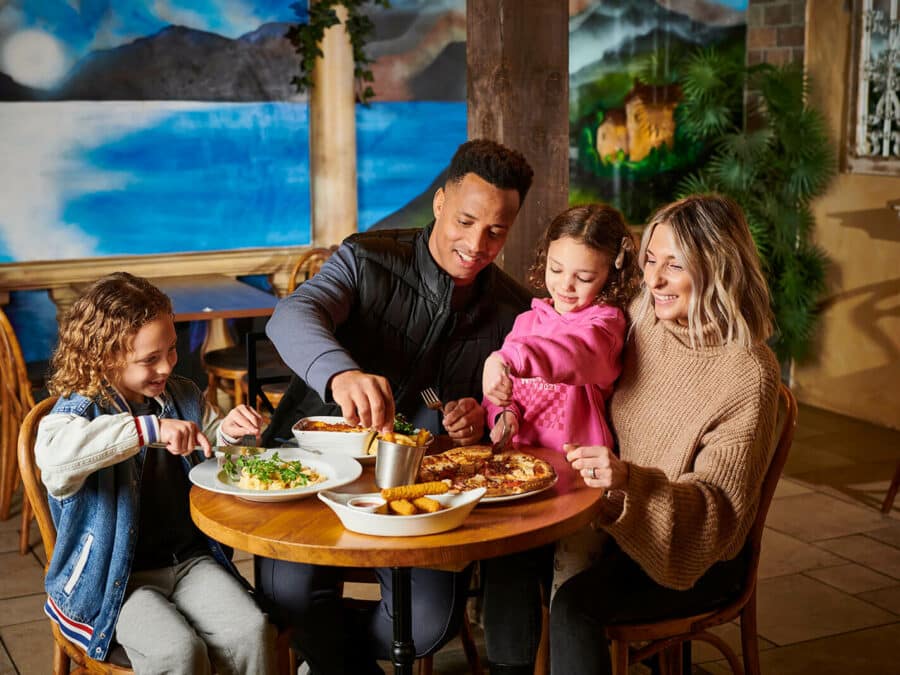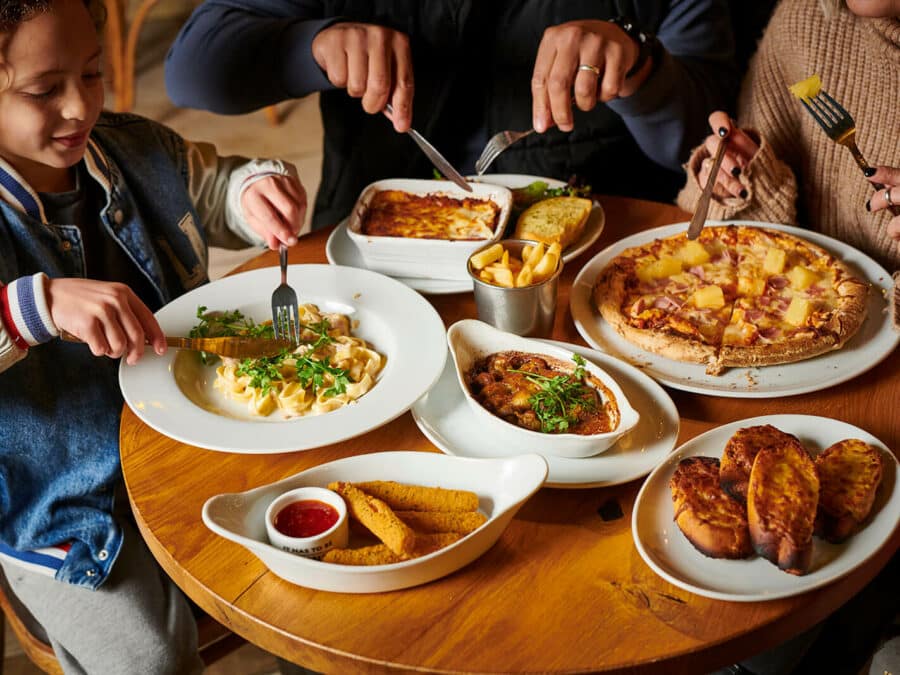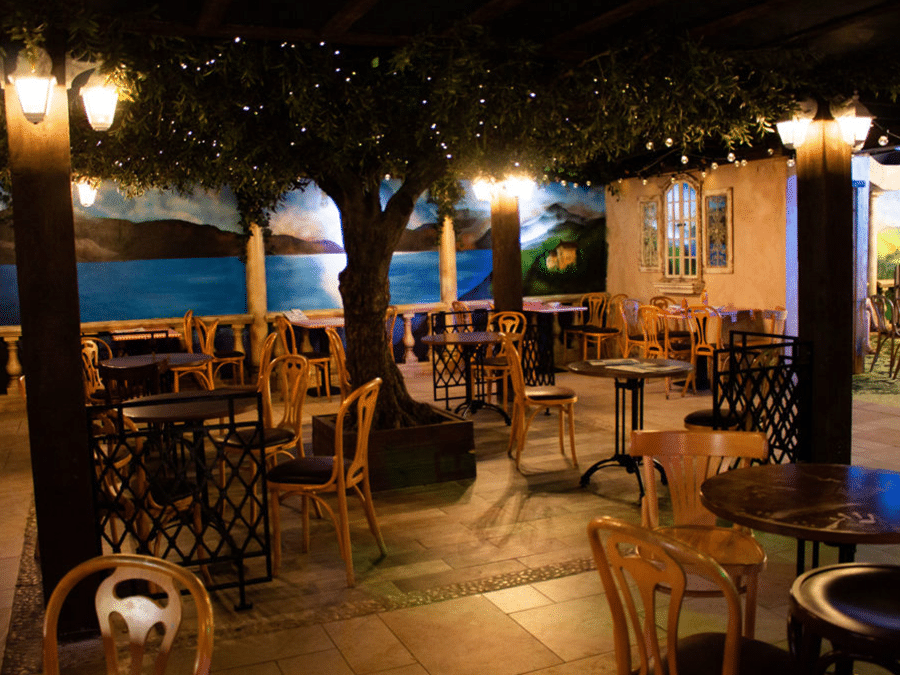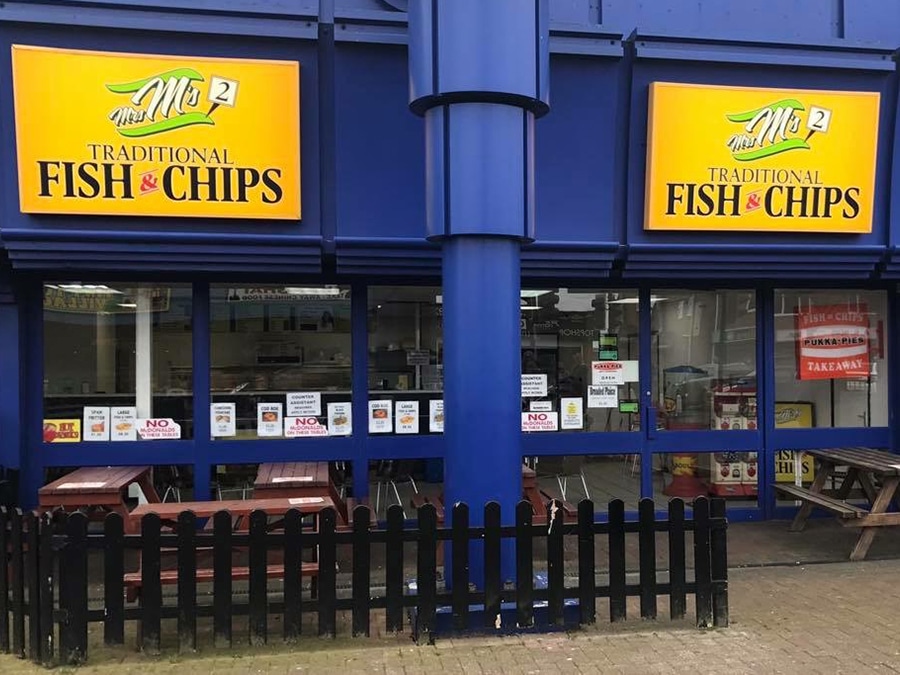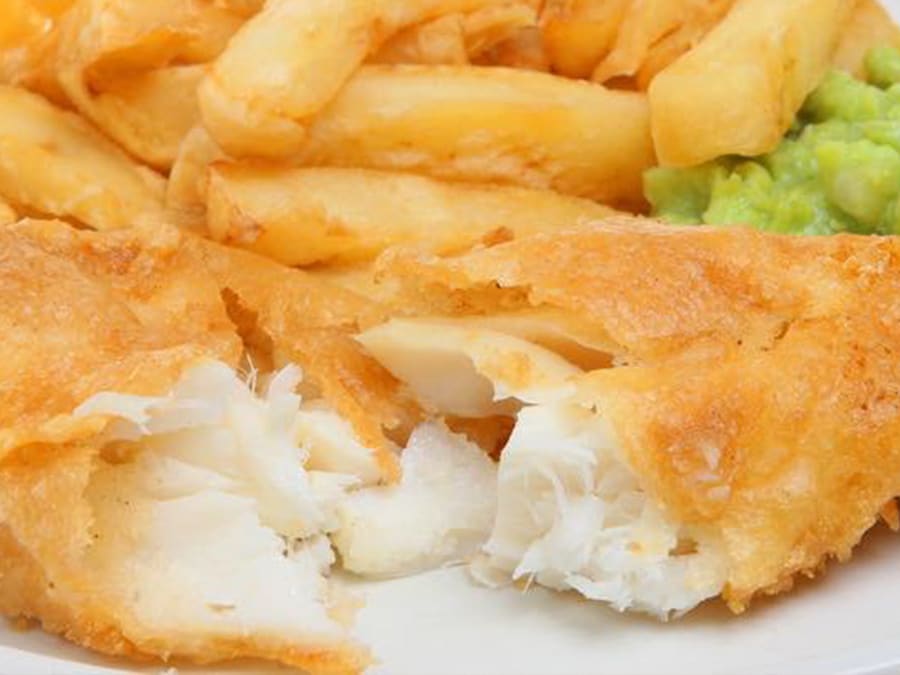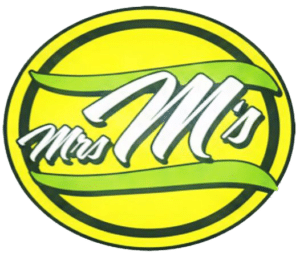 Mrs M's Traditional Fish and Chips
Our Potatoes are produced on Lincolnshire farms! We pride ourselves that we only use Local Family run suppliers, like our own business being family run, so we can deal with them direct and know exactly where all our ingredients for amazing Skegness fish and chips come from!
Tiny Tots Village Indoor Playzone
Tiny Tots indoor play zone, with Mrs M's Cafe – Diner, a family run business much loved by families for over 2 generations, and we as a family business have been operating here for 17 years. 3 times Excellence award winners from trip advisor.
We serve Fantastic value for money food in great family surroundings! With a huge themed indoor playcentre for children aged up to 10 years! We also have a completely separate cafe available if you would just like to Dine.
We have something for everyone. Serving Breakfast daily until 11.30am and then our extensive main menu.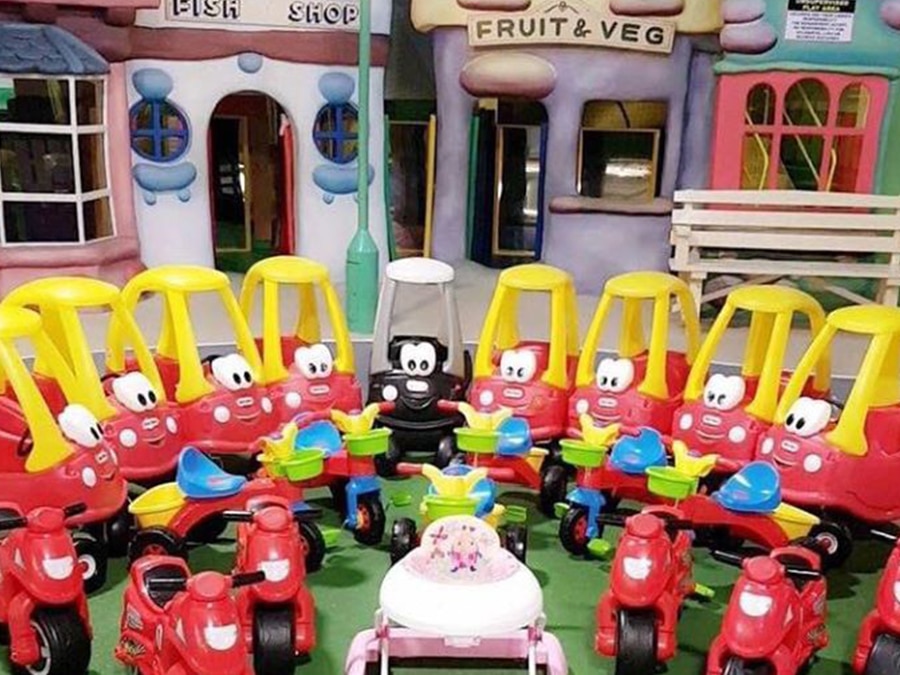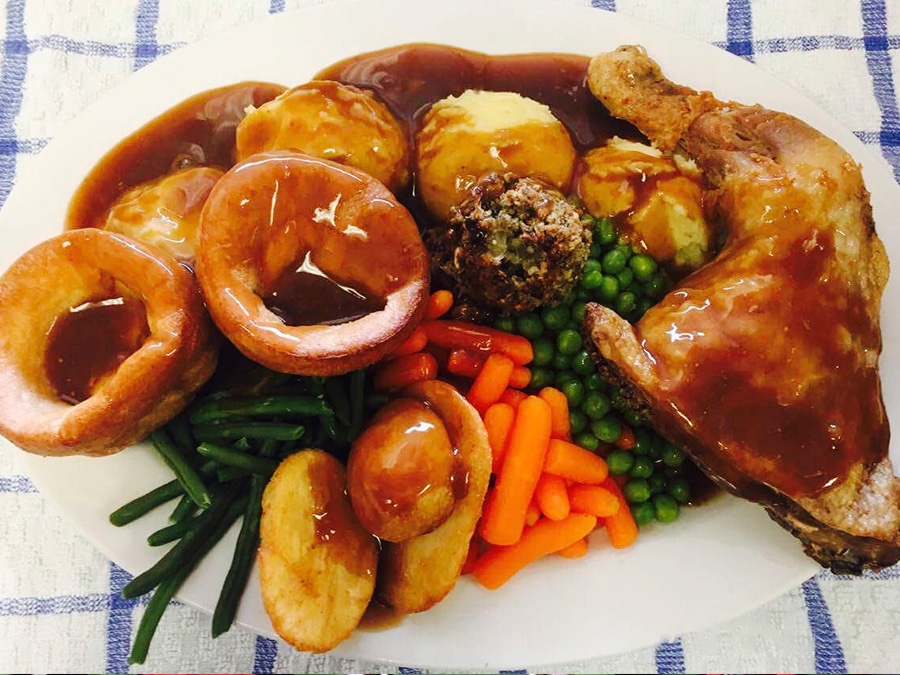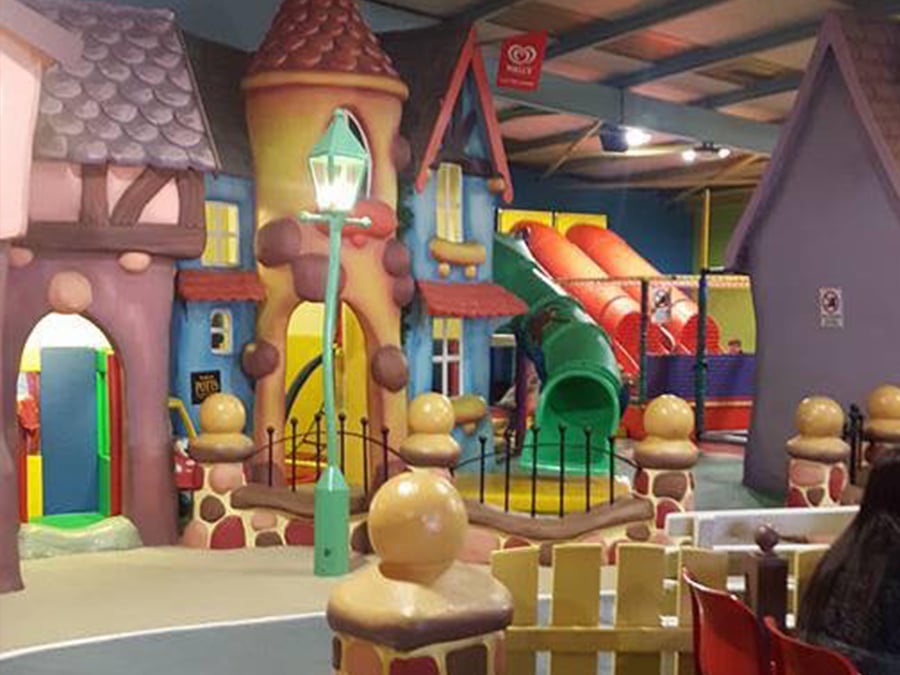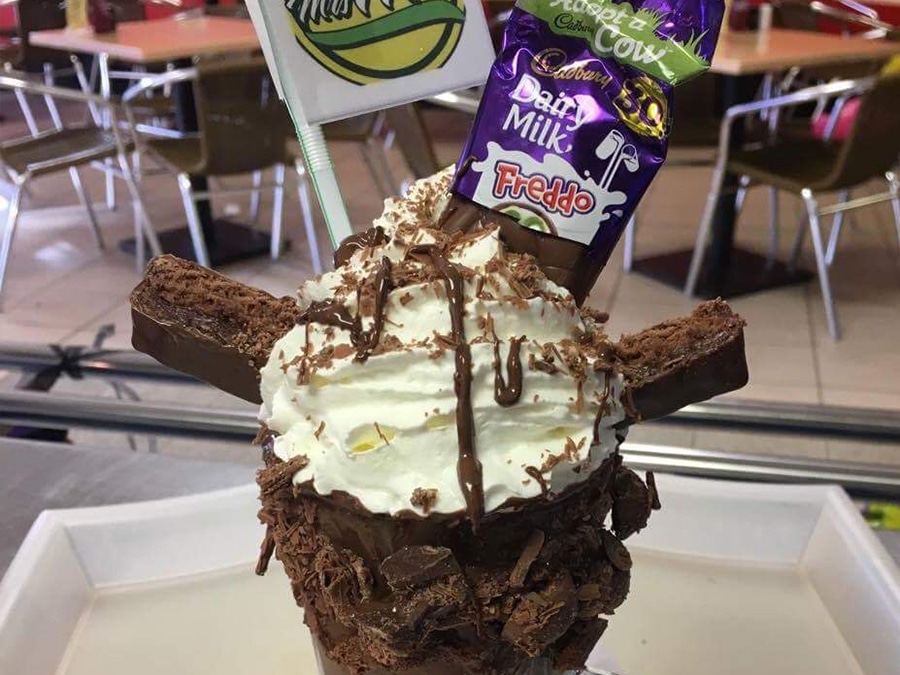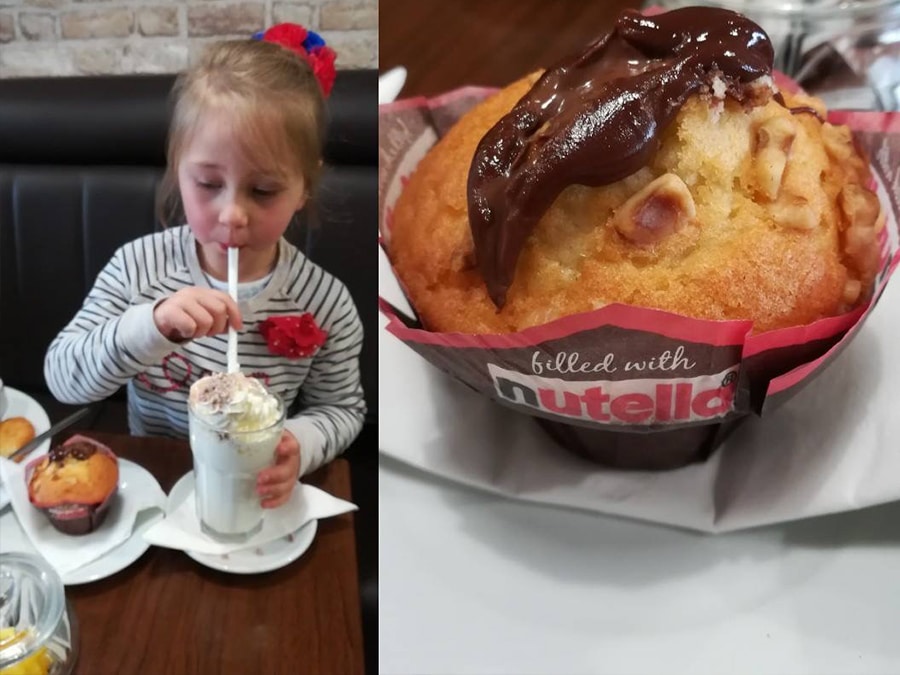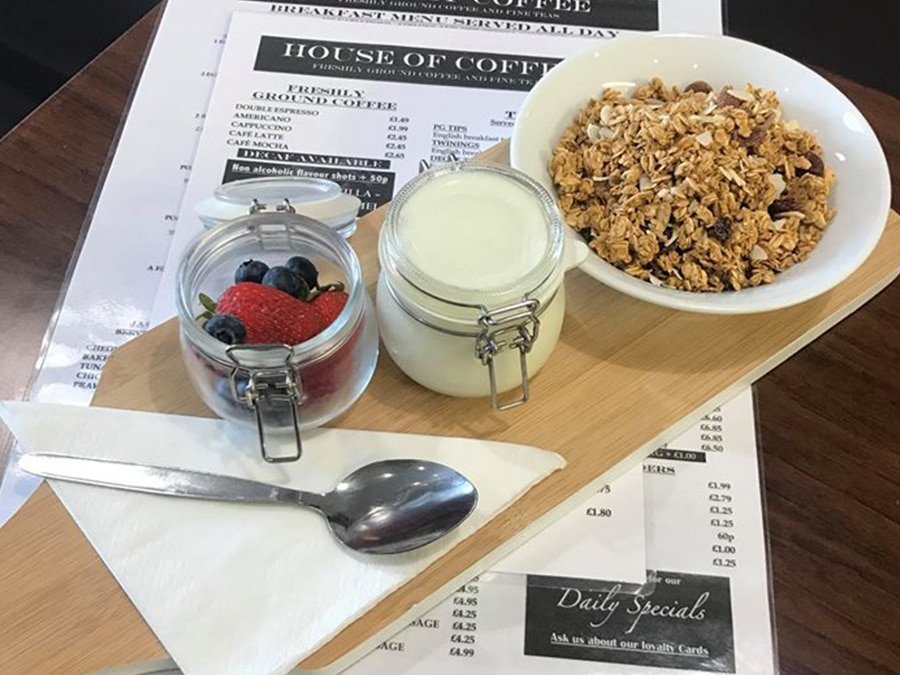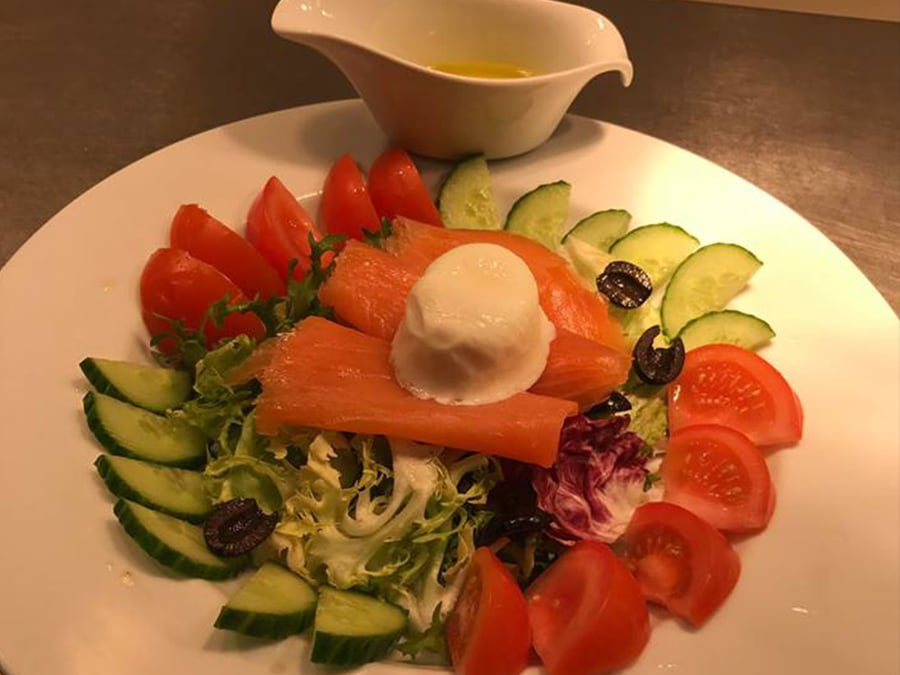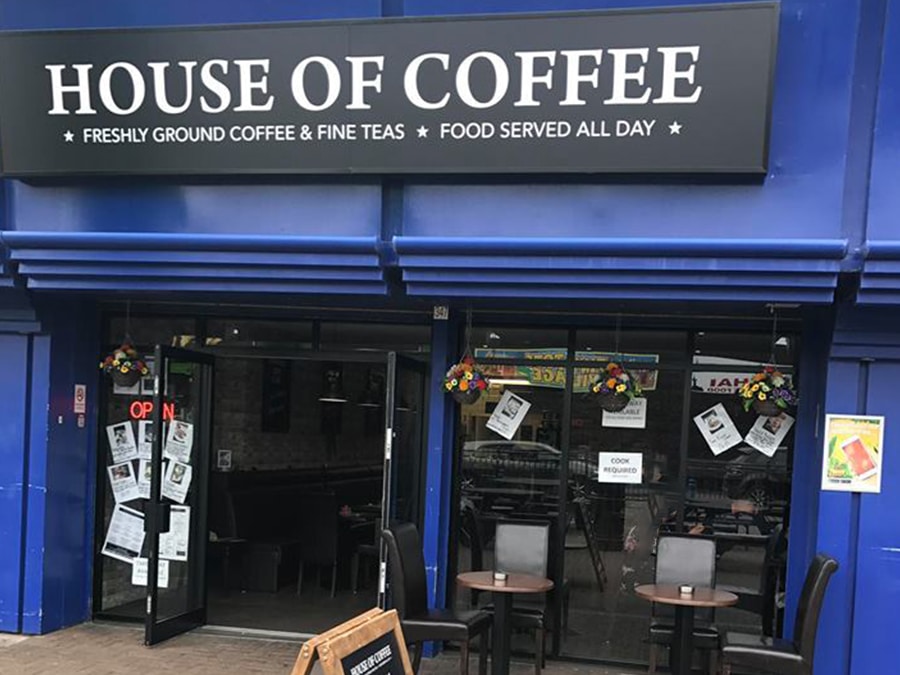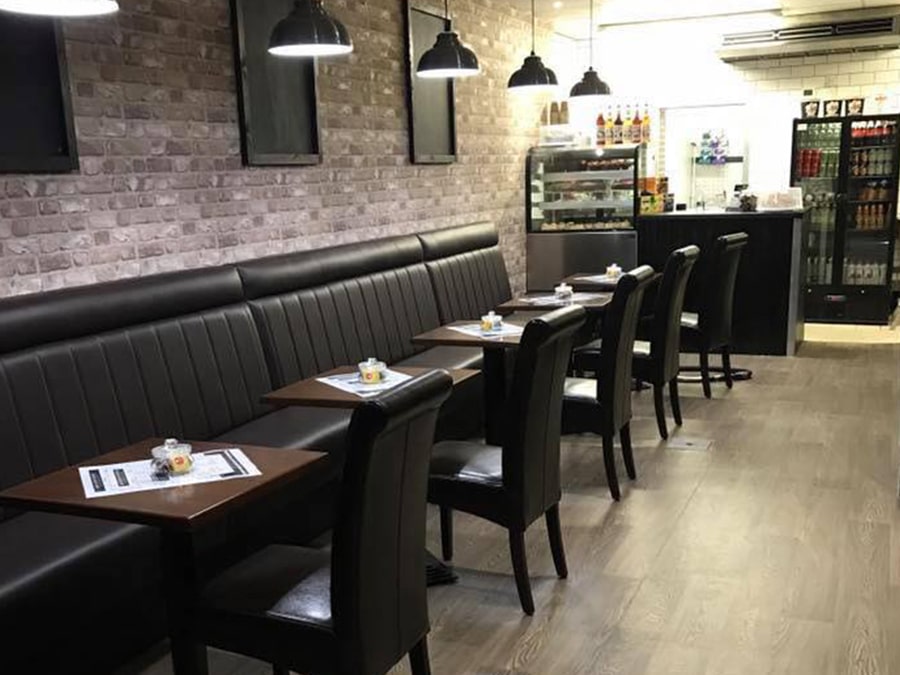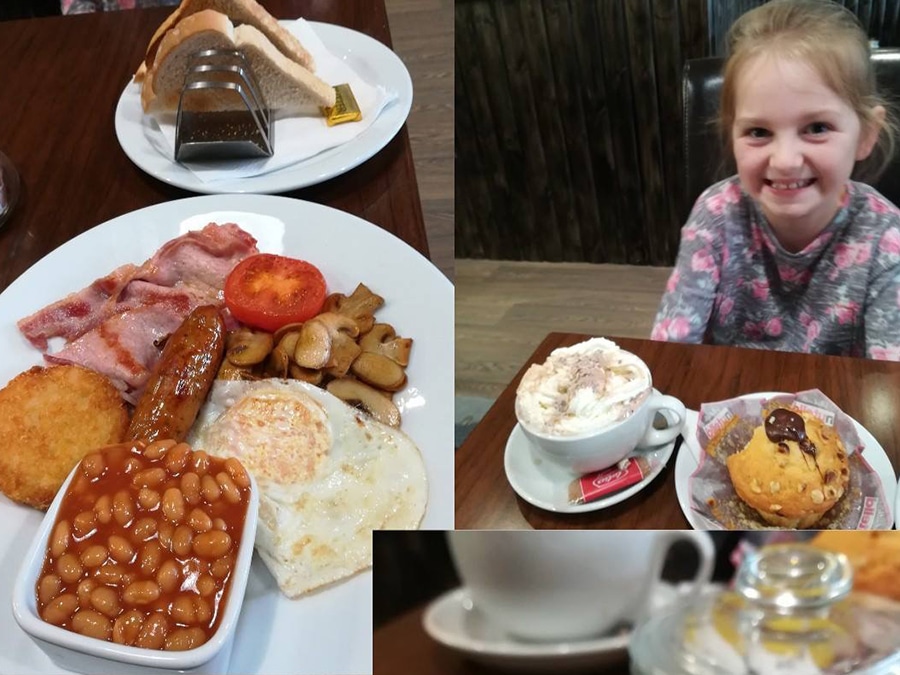 House of Coffee
House of Coffee is a family run business that has been Established since March 2018. We as a family are lucky to have over 30 years' experience in the food and drink trade.
We serve delicious fresh food at value for money prices. We have a menu that suits all serving Breakfast and main meals.
We have a large selection of different types of teas, all your favourite Coffees plus some of our own speciality ones thrown in. All our food and drink is freshly prepared to order!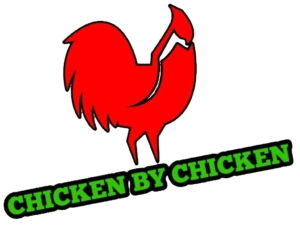 Jamaican Chicken By Chicken
Chicken by Chicken is a Jamaican food shop. We offer a wide range of authentic Jamaican dishes as well as some English dishes! Come and have a taste for yourselves on the upper level of the pyramid!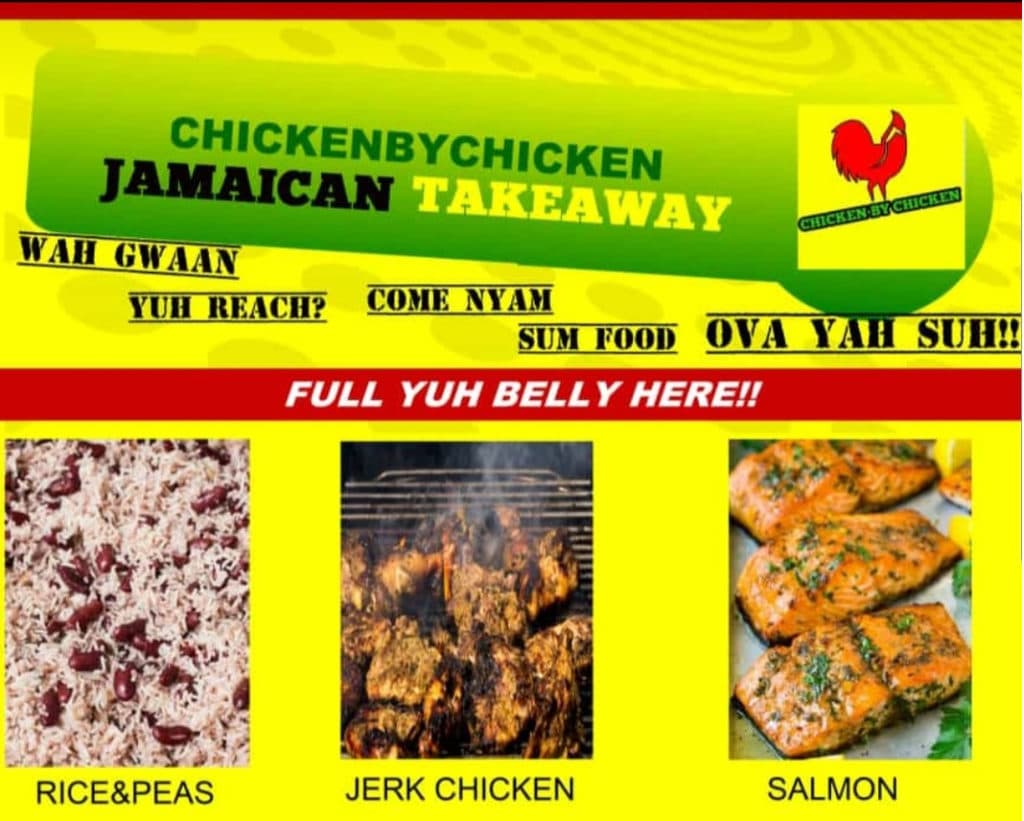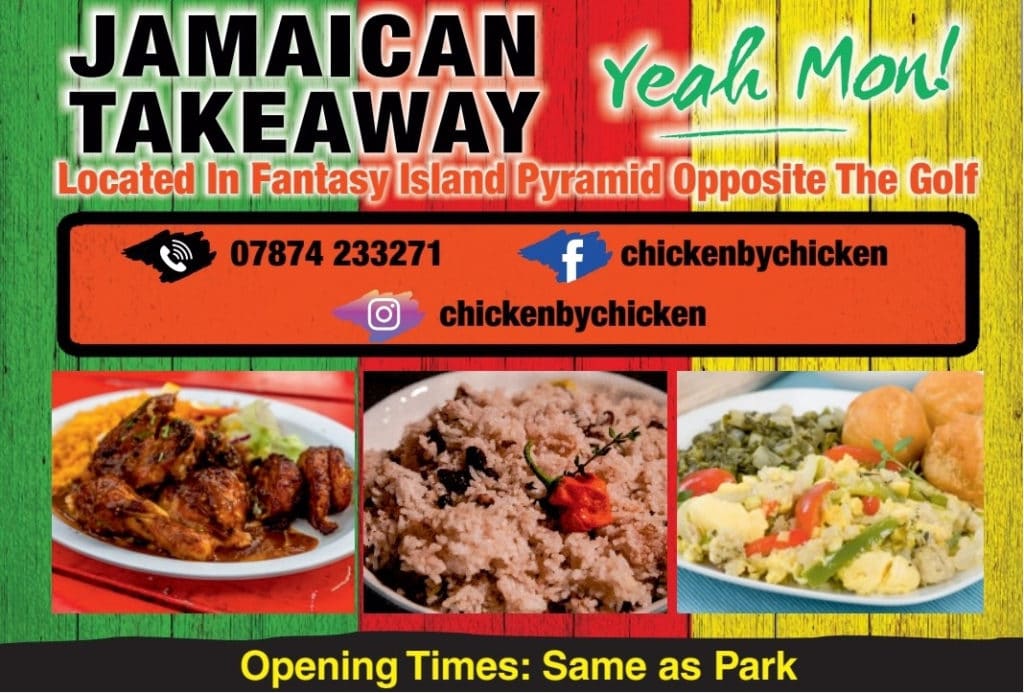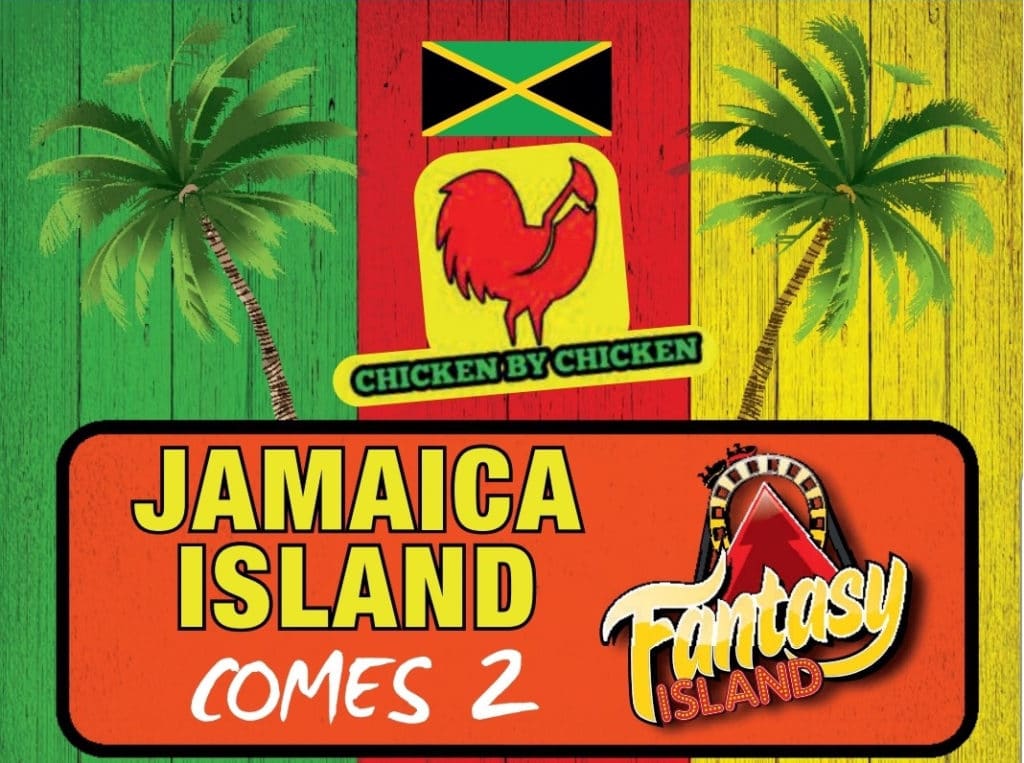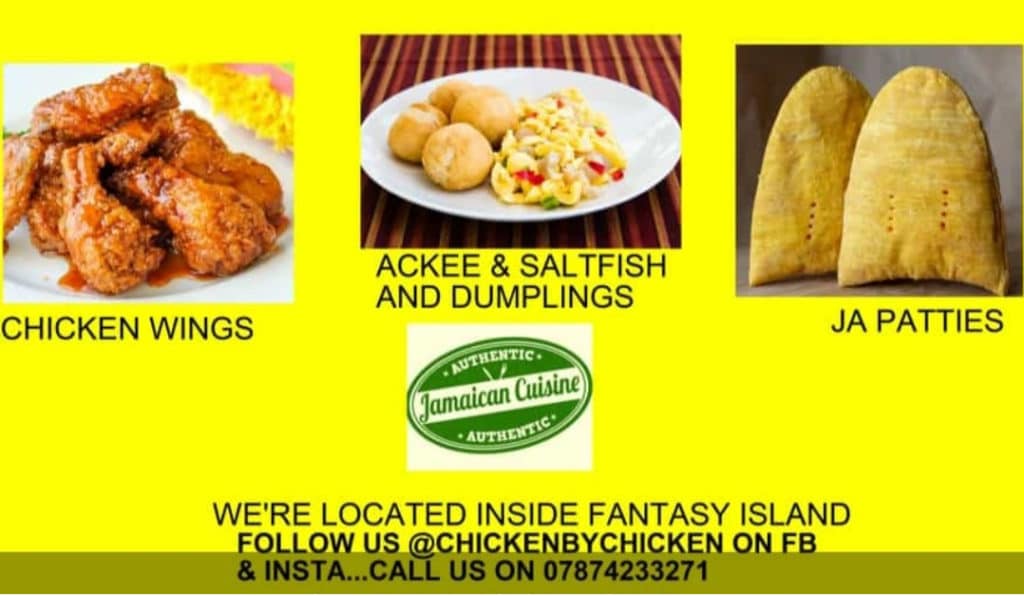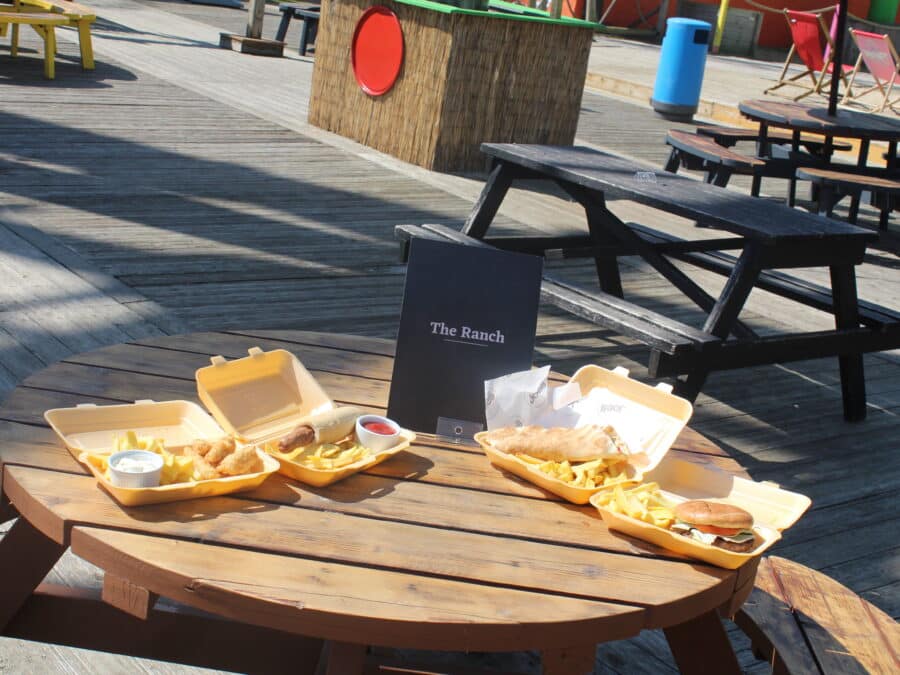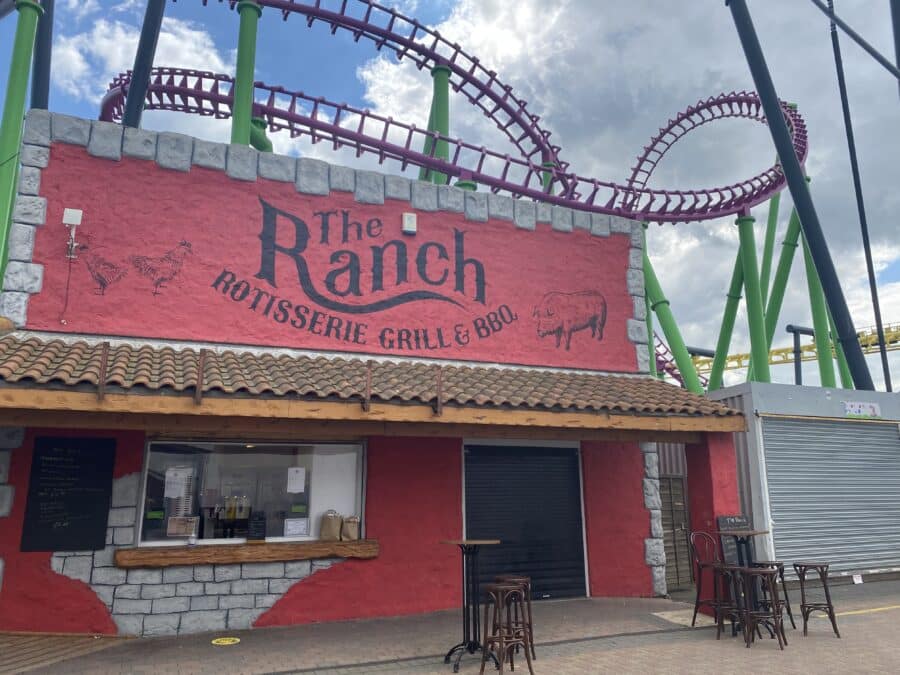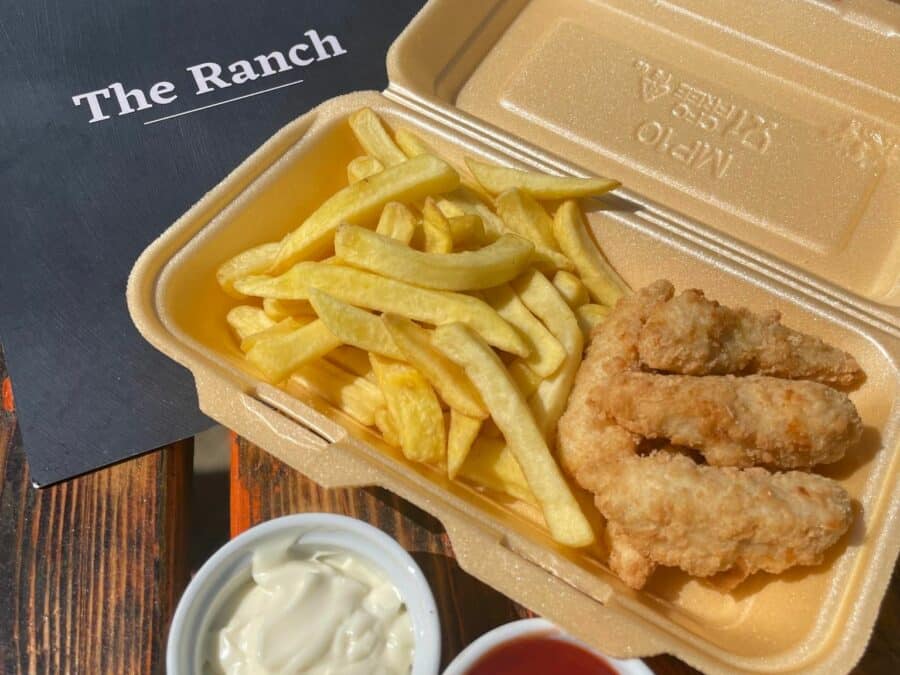 The Ranch
Why not take a break, charge your phone and try our flame grilled burgers, Rotisserie chicken, the famous Love Joes Chicken wraps and lots more. Situated next to Island Beach and The Beach bar, in the heart of the market.
Cano Water
Here at Fantasy Island it is our goal to become more environmentally friendly!
Our latest investment is Cano Water, this will reduce the number of plastic bottles and encourage local businesses to do the same!
Cano water is cool, natural spring water in a recyclable can, the top can be resealed so you can drink from it as if it was a regular plastic bottle!
Cano water is available in our Explorer Bar, Arcade Bar and The Olive Tree restaurant, so come and try it for a refreshing drink on your next visit!
This is only the beginning for Fantasy Island and we'll be becoming more environmentally friendly in the future!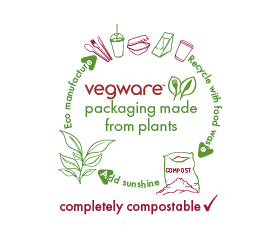 Vegware
Vegware is a manufacturer and visionary brand, the global specialist in plant-based compostable foodservice packaging. Vegware catering disposables are made from plants using renewable, lower carbon, recycled or reclaimed materials, and can all be commercially composted with food waste where accepted.
Here at Fantasy Island we are continuing to find new ways that we can be environmentally friendly! We are proud to use Vegware in each of our eateries; The Olive Tree Restaurant, The Ranch Bar & Grill and The Arcade Bar & Café. Let's go green together!