Our rides calendar below shows the Yellow, Green, Pink & Purple day times, making it easy for you to choose your ideal day out in Skegness. All of our wristbands can be purchased daily; however, we also offer a 2-day and a weekly wristband option for those looking to enjoy our amusement park for longer!
These options come with various different perks and pricing; some even include free games of bowling.
The wristband prices do vary according to these season changes but don't forget, you can save money and time by buying your wristbands online. The process is quick & simple and we look forward to welcoming you to Fantasy Island.
Wristband Prices & Offers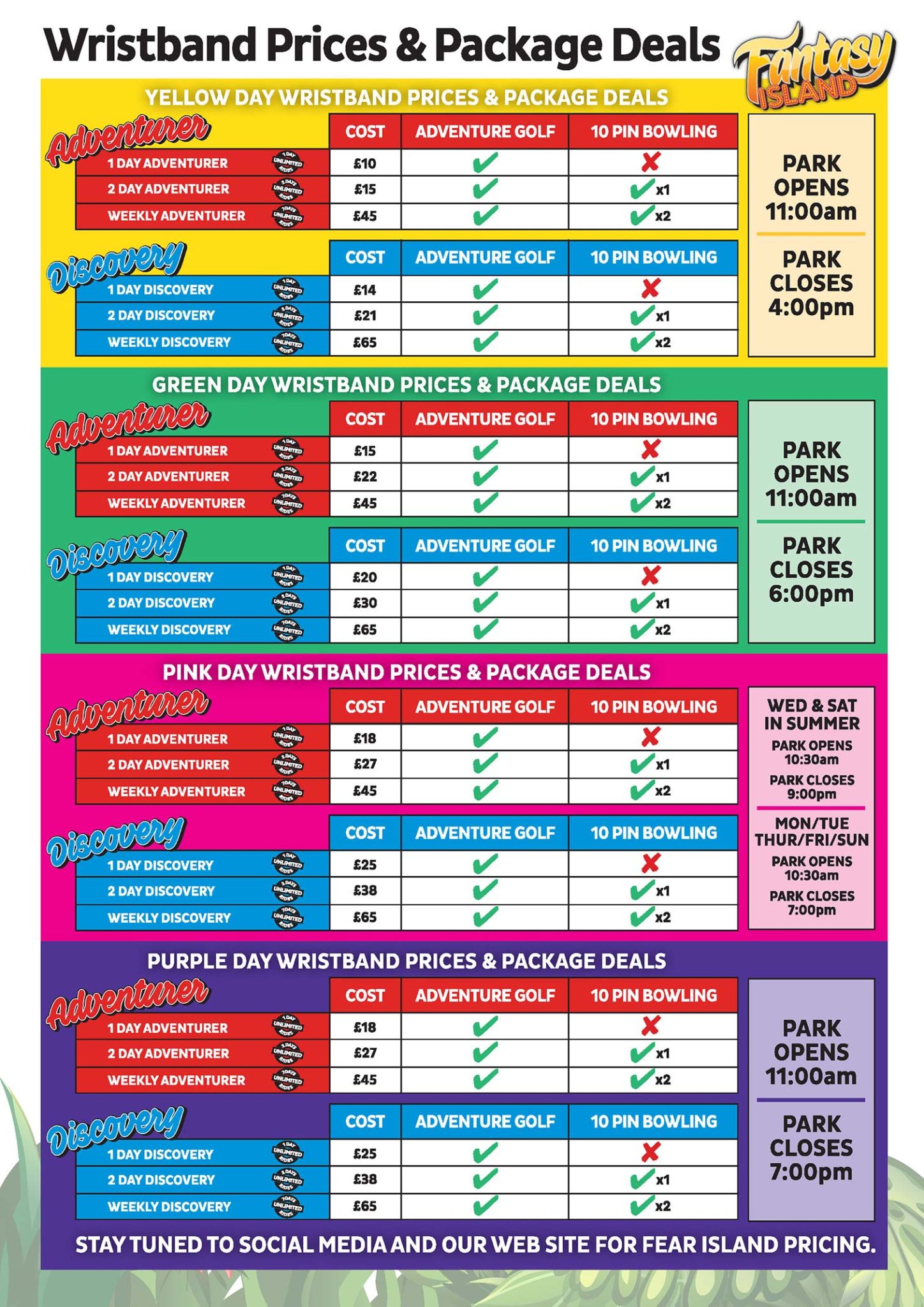 If you're not looking for a ride wristband, we also offer a pay as you go system on our Fantasy iCard!
An iCard is credit on a card, you can share this between your family and friends. You can use the credit on Game Stalls, Rides, Arcade Games, Bowling and Adventure Golf.
Don't forget to check or our amazing offers on our website
Do you already have an iCard?
Register your iCard online here and start enjoying the rewards of our loyal schemes! Check out the T&C's here