Our rides calendar below shows the Yellow, Green, Pink & Purple day times, making it easy for you to choose your ideal day out in Skegness. All of our wristbands can be purchased daily, however, we also offer a 2-day and a weekly wristband option for those looking to enjoy our amusement park for longer!
These options come with various different perks and pricing, some even include free games of bowling or free amusement game credit!
The wristband prices do vary according to these season changes but don't forget, you can save money and time by buying your wristbands online. The process is quick & simple and we look forward to welcoming you to Fantasy Island.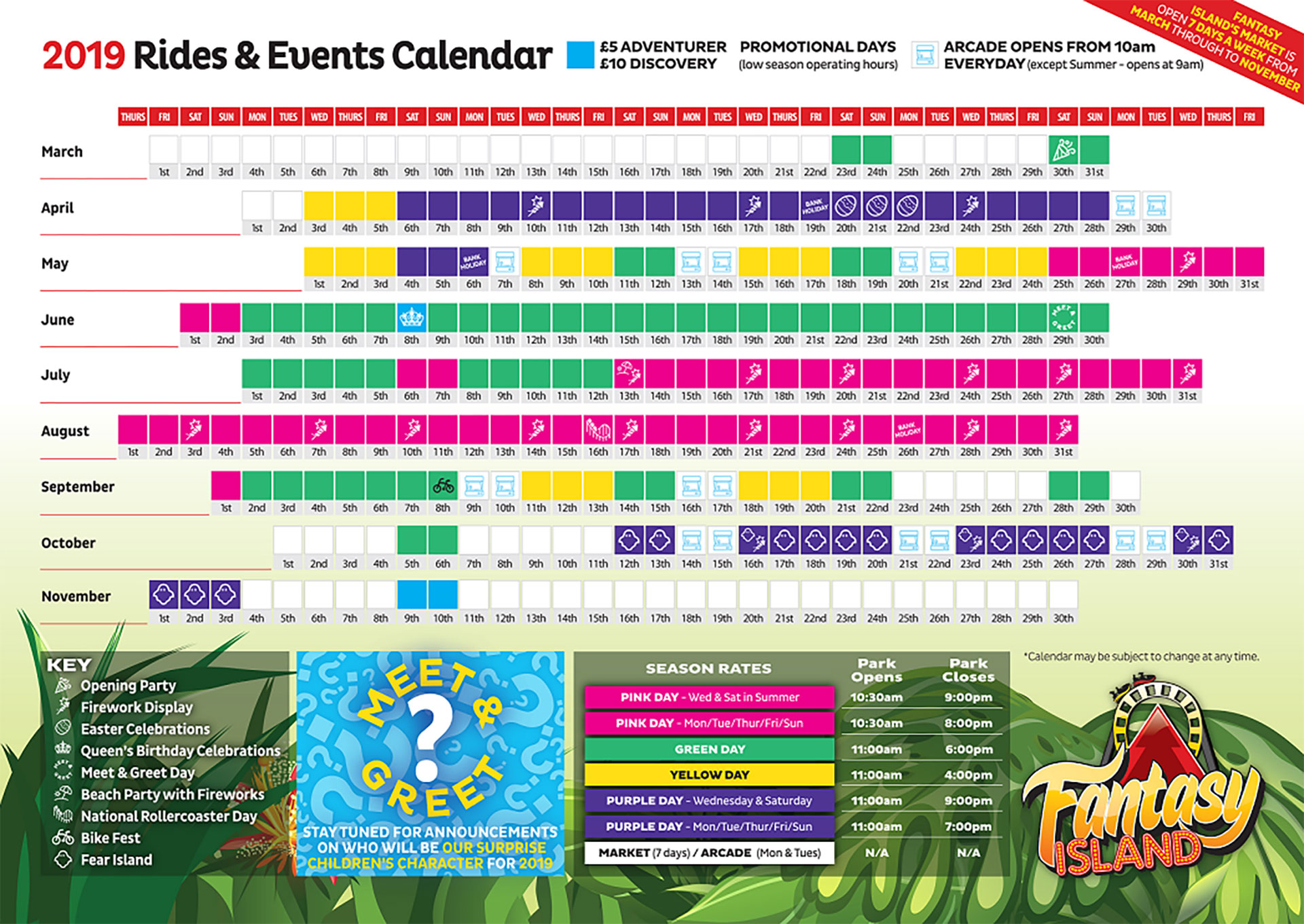 Pink Day
Wed & Sat in Summer
10:30am – 9:00pm
Pink Day
Mon, Tue, Thur, Fri & Sun
10:30am – 8:00pm
Purple Day
Wed & Sat
11:00am – 9:00pm
Purple Day
Mon, Tue, Thur, Fri & Sun
11:00am – 7:00pm
Wristband Prices & Offers
Choose a wristband suitable for you