Don't miss out, you can expect
Join us for our 2019 Beach Party! With tropical vibes, fireworks display, cocktails and live entertainment it's the place to be this July! Sit back and relax with our daytime activities and later on chill out by our brand new fire-pits and enjoy a spectacular experience surrounded by your friends and family!
What could be better for a warm summer night?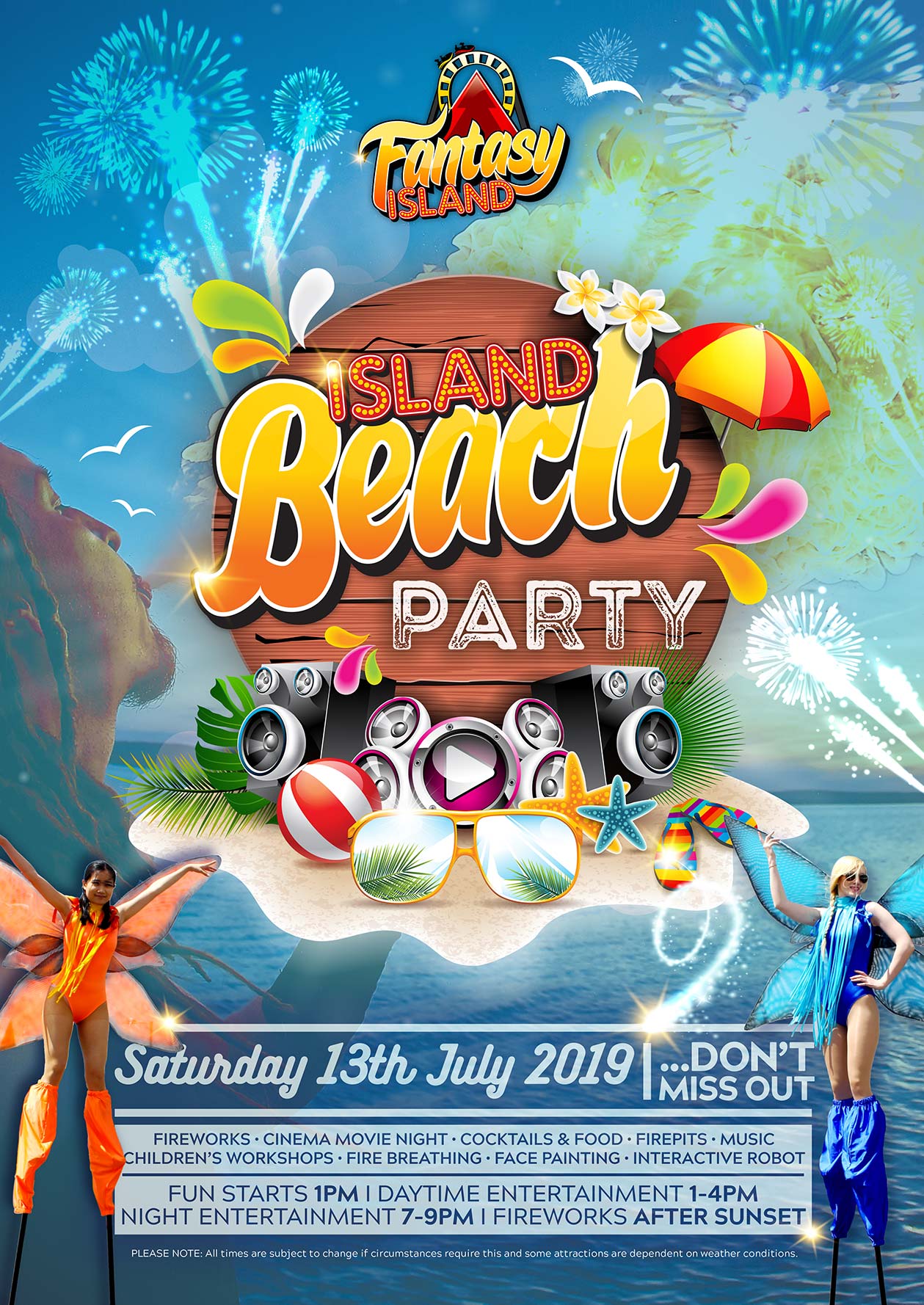 Fathers Day
Fathers Day
https://www.fantasyislandresort.co.uk/wp-content/uploads/2020/02/24633_fi.jpg
1023
722
Fantasy Island
https://www.fantasyislandresort.co.uk/wp-content/uploads/2020/02/24633_fi.jpg